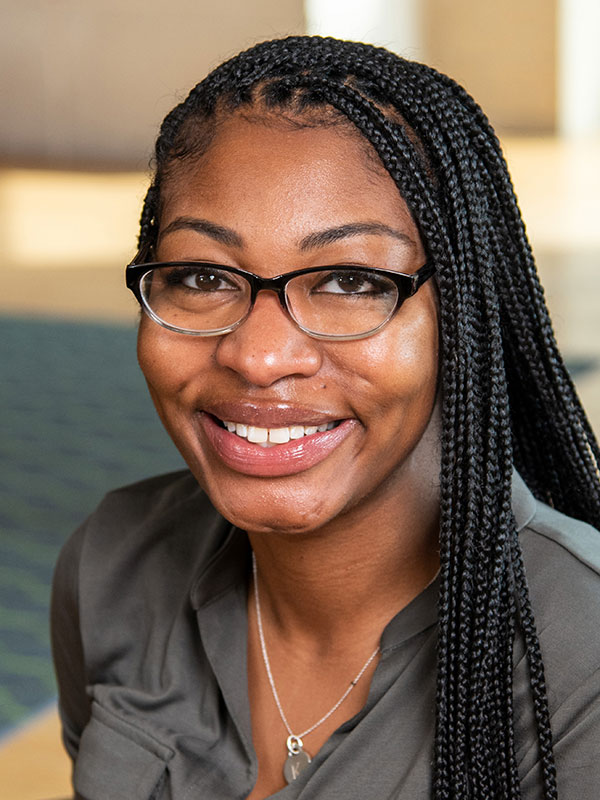 Hello and welcome!
I am a sociologist and Assistant Professor of Sociology at Carthage College. I specialize in critical criminology and police studies with a focus on power and inequality. I hold a Ph.D. in Sociology with an emphasis in Black Studies from the University of California, Santa Barbara (UCSB).
I joined the faculty of Sociology at Carthage College in August 2018. I teach Introduction to Sociology. My research methodologies incorporate qualitative approaches. I specialize in ethnographic methods, focus group interviews, and video analysis.
My dissertation, The Milwaukee Moment: Oppression, Policing, and Possibilities, explores the relationship between Black communities in Milwaukee, WI and the Milwaukee Police Department. By way of focus group interviews, this project uncovered experiences with MPD from a community-centered analysis. Additionally, respondents envisioned possibilities to repair the broken relationship with MPD and to restore trust and legitimacy. My mentors for this work include George Lipsitz, Victor Rios, and Verta Taylor. This research is supported by the Social Science Research Council (SSRC), the Woodrow Wilson National Fellowship Foundation, UCSB Center for Black Studies, the Flacks Fund for the Study of Democratic Possibilities, and the UCSB Graduate Division.
I was born in Milwaukee, WI where my lived experiences serve as the foundation of my research interests. As a first-generation, working-class, Black woman raised in the most segregated city in the nation, I find it my duty and honor to study the forces that create and reproduce inequality for disadvantaged communities.
To get in touch, please email me: info@drkatherinehilson.com